Accessing Your Affiliate Dashboard

Below is a quick video walk-through of your Affiliate Dashboard
When you login to your account, if you are approved as an affiliate you will have a new admin link appear in your menu bar.

Clicking Admin will take the user to the Affiliate Area, where they can access Affiliate Details, Affiliate Links, Transactions, and Payout Details.

Affiliate Details provides basic information about how the affiliate program works.
Affiliate Links has an affiliate's unique affiliate code and affiliate link to recruit people to your school.

Transactions shows how many sales they have driven.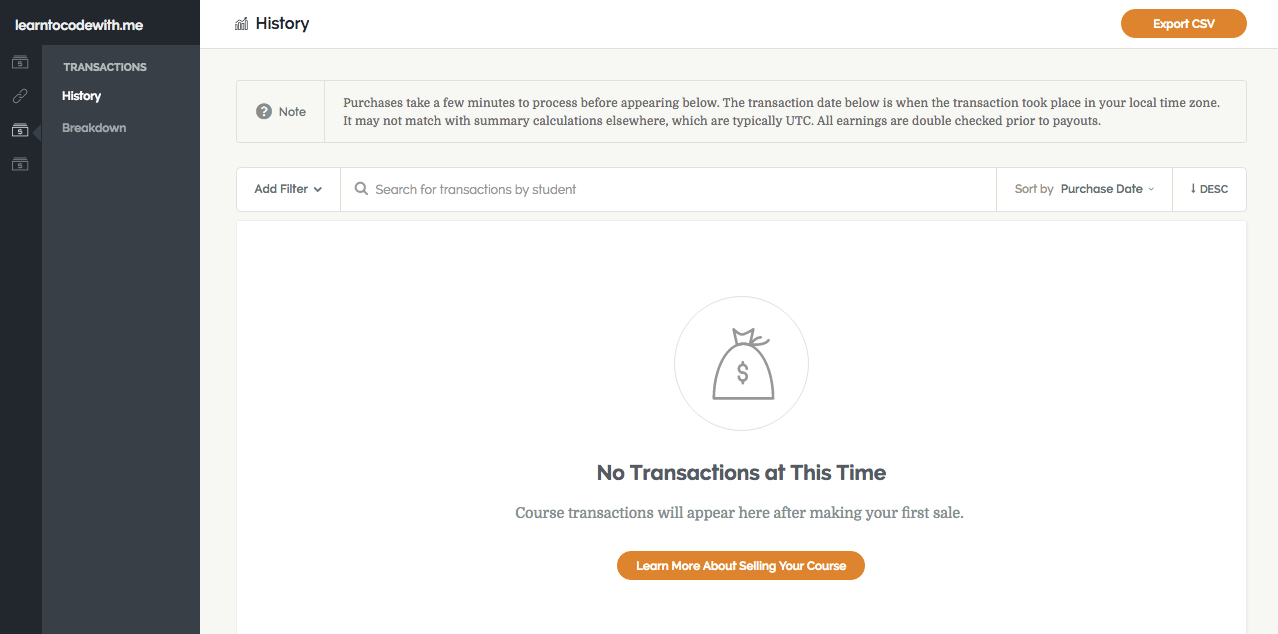 Payout Details allows an affiliate to set up payments with PayPal.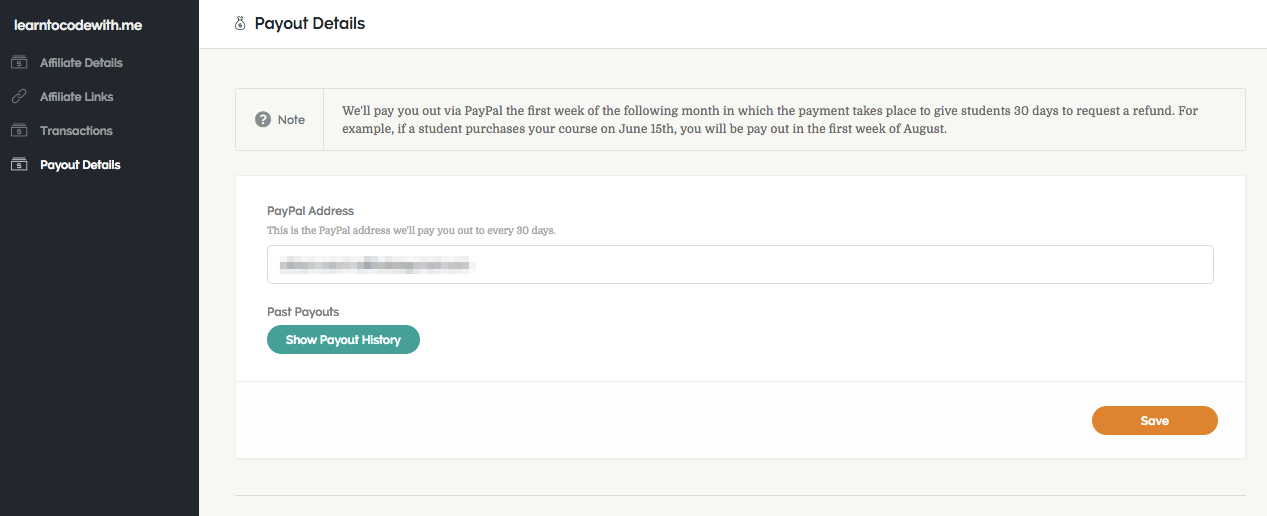 Accessing Course Banners and Links
You may access your Affiliate Banners and Links here.